Planned Conferences:
Norway: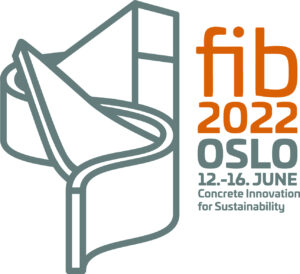 fib International Congress 2022 Oslo 
"Concrete Innovation for Sustainability"
Date: 13. – 16. of June 2022
Where: Clarion Hotel The Hub, Oslo
Organizer: The Norwegian Concrete Association
The congress will feature exciting presentations, an innovation contest and of course an appealing social program with a Norwegian touch. It is jointly organized by the Norwegian fib Group represented by the Norwegian Concrete Association, and the Norwegian Society of Graduate Technical and Scientific Professionals. To underline the importance of innovation, a contest will be organized in relation to the 2022 congress in order to highlight the best innovation in several categories.
Welcome to the 6th fib Congress in June 2022 and welcome to Oslo city!

Sweden:
XXIV NCR Symposium 2021
Date: 16th – 19th august 2022
Where: Stockholm
Organizer: The Swedish Concrete Association
 Previous Conferences:
Purchase of proceedings, please contact each countries.
Denmark:
The fib symposium 2015 "Concrete Innovation and Design" 18th – 20th May 2015, Copenhagen.
Iceland:
"The Concrete Week": Eco-Crete International Symposium on Sustainability 13. – 15. august 2014 – Reykjavik, Iceland
Updated brochure here: Eco-Crete 2014
Norway:
Sprayed Concrete 2018
Date: 11. – 14. of June 2018, Trondheim
HPC/CIC in Tromsø 6.-8. of March 2017. Eleventh High Performance Concrete (11th HPC) and Second Concrete Innovation Conference (2nd CIC)
ICDC2014 – 2nd International Congress on Durability of Concrete 4. – 6. December, New Delhi, India
CIC2014 – Concrete Innovation Conference 2014, 9.-11.June 2014 in Oslo
Sprayed Concrete 16.-19. June 2014 in Sandefjord
Strait Crossings 2013, 16-19. June 2013 in Bergen
ICDC 2012, International Concress on Durability of Concrete
18. – 21. June 2012, Trondheim
Sweden:
fib Symposium – Concrete Structures for Sustaineble Community 11. – 14. June 2012, Stocholm, Sweden.